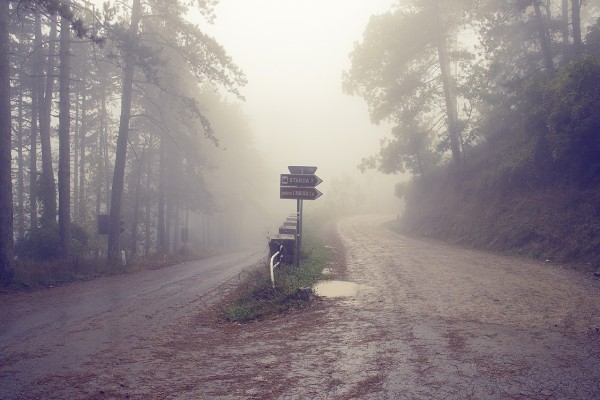 A man's heart deviseth his way: but the LORD directeth his path ~ Proverbs 16:9
I have not accomplished many of the things I planned for my life. But that is just it. It used to be all about: Me. Years ago, I was more concerned about getting my next acting role in a film that was not 'stupid' and making my mark in the world–instead of being in a film that may save souls and make a mark with the Gospel.
But my acting career is not the only thing God has refocused. I'll share a few more regarding my finances…
A Happy Home
My husband and I were, at one point, planning to purchase a home through traditional means that I now believe Christians should avoid. This home was going to satisfy our desires, but God was not leading me to "buy" a house with debt.
God placed a little community on my heart that will hold the Tp Healing Sanctuary, food, and probably a few homes. We'll open the doors to those in need. It will also be place to fellowship, have events and retreats. The buildings will be made with natural materials. Though, I don't know when this will happen haha.
But… I also know that my value does not lie in a house (or the things I have)–but in God. And as this battle boils within, God simmers the struggle with His Truth. And whatever my current shelter is, whether it's a house, an apartment, a car, tent, cardboard box, or under His sun & moon, I'm at peace with that. I know that my true home is not on this earth. And no matter where I am, I have God, so I am always at home.
Wise Saving & Investing?
In the world, you will find there are many ways to 'invest or/and save your money.' You could simply get a traditional savings or a CD, IRA, mutual funds, etfs, treasury notes, bonds, etc. Of course, my financial plans and goals included some of these things as this is what the world teaches. But God stepped in and told me to be cautious and Biblically discerning while treading here. I should be picky as to where I "invest" my money.
Take banks, for example, many people were ripped off and some might have lost their homes and were put on the street as your money piles up (Proverbs 28:8). The Bible tells us to be merciful (Luke 6:36). Besides, Christians should be involved with lending that seeks nothing in return (Luke 6:34-35).
Let's not even talk about what some companies & banks do with your money as you let it accumulate. Depending on your lifestyle, some things you might not be able to escape, like having a regular (non-interest bearing) checking account–though Islamic banks might be a better option as they do not operate like a typical bank. For example, they do not lend at interest or invest in unethical industries; many Christians are beginning to put their money in these banks. And you do not have to opt-in to your job's pension scheme; it's your choice.
Just consider that there is a difference between using a service or buying a product because you need it and actively partnering with a company and profiting off of what it does.
Just a Few Things I do Now
My husband and I live debt-free lives and are location independent. We are working toward becoming financially independent and finding ways to live well on less. We strive to live off a small percentage of our income. We use it for giving, saving, investing, food (hope to be self-sustaining some day), and other basic expenses. We try to make the few purchases we make, count. We aim to not waste money on things that will quickly depreciate.
If we need clothes or shoes (which is rare), we usually buy gently used high-end or vintage clothing made with natural materials (silk, combed cotton, cashmere wool, leather, etc). These are healthier than fake materials, and if you choose correctly, the item should have a decent resale value. Every now and then, we go ahead and buy from a sustainable indie designer who uses natural, organic fabrics and materials. Or we sketch and design something and hire a freelance seamstress to bring our ideas to life if I can't do it myself.
Most items we buy are an investment in some way, and most should naturally appreciate (or at least maintain value) if we need to liquidate some assets–except for a few electronics. High-quality and handmade things can last a looong time (people don't need much anyway. I strive to live with less).
And there are other ways to set a little aside to save (Proverbs 6:6-8) or invest to help your family & those in need; some options could serve multiple purposes. As you filter through your choices with the Holy Spirit, consider old and new methods to diversify a bit (Ecclesiastes 11:2):
> Certain real estate
> Fine gold, silver, copper
> Fine wine
> Vtg high-end designer clothing
> Fine gemstones/crystals
> Classic cars
> Some jewelry
> Invest in startups u agree/own percentage of Co.
> Keep some valuables in a safe
> Digital assets (websites, domains, cryptocurrency, etc)
> Other collectibles & vintage items
You can even do stuff online; let it accumulate & much more. You will have to do some work, research, and due diligence for most of the options above. It is best to invest in what you know, or seek out counsel. Just remember that if you are Christian, your faith lies in Jesus Christ; these are just things, which should be held loosely.
We know that our treasure is not in temporal things (Matthew 6:19-21). So most importantly we must give our time, gifts, & money to God. I don't have much, but the time, gifts, things, & money God gives me, I share with others, the needy, and various ministries.
It's funny how I was living in my own little world thinking my financial plans & goals were good. Thankfully, God gave me some clarity, altered my paradigm, & brainwashed me; he washed my filth-stained soul.
And, of course, God continues this cleaning process, as I am constantly evolving. And it is not always this beautiful experience that emits a pleasant fragrance in the air. Sometimes it stinks. It stinks because, sometimes, I just don't like what He says.
But I am letting go of my plans and goals, allowing God to work in me and guide me. I am truly thankful that He has God-centered my self-centered plans.
You have many choices in life, but your choice can either be led by the Holy Spirit or not. I can admit that there were many times in my life that I was leading myself. But now, at least, I know I'm striving.
I'm glad that even our self-willed plans are still His Plan, as we're constantly growing and make mistakes unknowingly. I just fear that, at times, some of us do not listen to what the Bible & the Holy Spirit says because it interferes with our goals & plans. And if you allow your flesh to guide you, then you are not serving God–but the enemy.
Shalom,