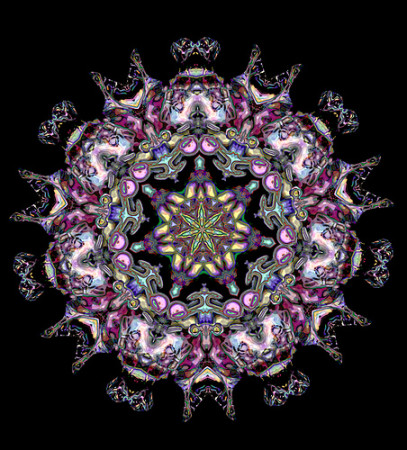 The education of natural health and proper nutrition has multiplied rapidly in the U.S. I am in this group and have learned a lot about going to God to maintain my temple. I use a miswak tooth-cleaning twig instead of a toothbrush. I drink living water from a local spring that I found on findaspring.com. I consume raw dairy products, and I strive to eat foods that will nourish this earthly vessel. Those are just random samples of the changes I have made, but I hear some Christians say there are some health practices I cannot do. Are there limits on how I can heal my body?
Someone revealed to me that 30 years ago he tried to help a few Christians with herbs, but some thought using herbs and essential oils was wiccan or demonic.
Fast forward to today, and now many Christians believe that herbs are okay but not other things, like crystals, color therapy, light therapy, or body stretching? We must remember that almighty God created human beings, colors, shapes, crystals, and everything else we find on earth for a purpose (Colossians 1:16).
For example, crystal healing has been around for thousands of years, and it is not new age. I have personally used crystals to heal minor pains in my body, and I place sun-charged crystals in my drinking water (when I can't get to a local spring). When I drink this water, I feel energized. Problems are relieved, and it tastes delicious. The sun is our source of energy, and it gives life to everything on earth, like Christ.
God made us and all of His creation with some kind of force or energy, and these "energies" have color. We must absorb various colors. If we take a look around, we see color all over the earth, and this is just a symbol of the color in the New Jerusalem (Rev 21:15-21) (Isaiah 54:11,12).
I believe certain alternative health methods are frowned upon by Christians because we have been conditioned to think this way in this society. But we must test things because we don't follow the world (Romans 12:2). Some developed countries have embedded the idea that the healing powers of God's earth are primitive to man-manipulated remedies, and these remedies are more sophisticated.
If we look at some underdeveloped places or go back in time, we'll see that many humans on the earth were (and are) using these normal things. In America, we have de-evolved from our natural roots for an exchange of toxic chemicals, man-made pesticides, pollution, convenience, and greed.
Understand that I'm not against all modern medical advances as they can be helpful. One big problem is that the industry promotes pride in life and makes health an idol (though one can find this in the natural health world as well). They're useful for emergencies, surgeries (which the native Incas performed without modern technology), and certain diagnosing. But with knowledge, a decent diet, and taking a holistic approach to health, there should be rare occurrences where one must go to a conventional doctor. Remember that each local church is supposed to have various kinds of Spiritually-gifted healers and some may also have secular medical professionals (1 Corinthians 12:9,28). These people should be able to take care of issues that arise, including cancer and diabetes. They'll also teach temple maintenance to help decrease these issues. God wants us to depend on him, not the world, and work together.
Now, the problem with some of these alternative methods is not the method, it is what accompanies it. They use natural healing elements or healing bodily positions combined with "demonic doctrine," and we think, well, that can't be right. Well, it's not right. Taking something good and tainting it is what this world is all about.
Some people who use herbs believe that they heal their spirit (breath of life), but we know that True Spiritual healing comes from Jesus Christ. So, if you do these alternative or healing practices, do not meditate on what they believe but on what you believe day and night (Joshua 1:8, & Psalm 1:2), as Biblical meditation brings healing to your whole being.
Now that I think about, when it comes to modern medicine, if we go back in history, we find some of these people scoffed at earth remedies and felt they could do better (though they still use God's stuff). And what was the outcome of their creations? Medications that do not truly heal but put a band-aid on an ailment. These medicines are not natural and throw the body out of balance, which could potentially lead to more sickness if used for long periods. Some are seeing this and are becoming aware of God's Pharmacy, which, of course, heals correctly if given time.
So what does this mean? Well, to me, it means you should look to God for answers. You will know because it will not contradict His Word. We all have strengths and weaknesses; it may not be wise for you to do certain things as you may fall into deception more easily than someone else.
We must also keep in mind that we are under Christ's blood. If we don't remember that, we become enslaved all over again, and Jesus' sacrifice means nothing. We have the Holy Spirit and the Word to help us, and if we constantly gain spiritual discernment, we will not go wrong.
Shalom,