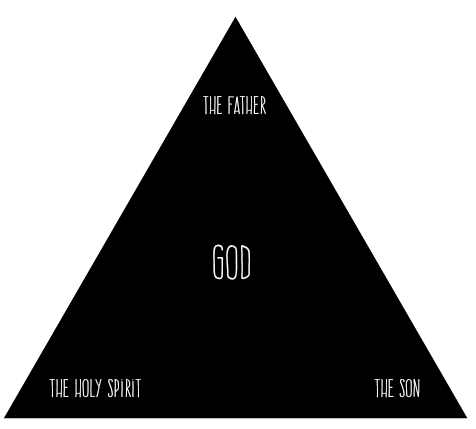 Trinity Phix is a nomadic wellness ministry based in Michigan that desires to get to the grassroots spirit, soul, and body. We are a resource for those seeking healing on multiple levels.  You will find many ways to grow here, such as the offerings in our Free shop and Healing Sanctuary. We've also published essays that you can check out in our Archives. Hopefully, you will see that God is our Healer, and only through Jesus Christ can one receive whole healing. (John 14:6)
Our desire is to be a light in darkness, drawing people to Christ as we minister to their health. Over the years, we've helped countless people directly and indirectly; we will continue this mission as the Holy Spirit leads, and you can assist by partnering with us. Check out our Help Us page where we've come up with many ways you can lend a hand.
---
 We Believe
Here are some foundational things we believe. Of course, we can't put everything here, but you can find out more by perusing our site, or just ask.
The Creator has revealed himself to us as one being, yet 3 distinct persons: God the Father, God the Son – Jesus Christ, and God the Holy Spirit.
We were created in the image of God, so we are one being yet a trinity (spirit, soul, body). If saved by the blood of Jesus Christ, the spirit communes with the Holy Spirit and is truly alive.
Our being is connected. So a Spiritual or soul issue can possibly be reflected in the body.
Spiritual maintenance includes Bible study, prayer, fellowship, fasting, praise, worship, the Lord's Supper, deny of self, and reflection/meditation– not deceptive practices involving a human-induced trance (seeking to connect to God and angels through deep states of meditation).
In educating others so they can learn how to bring balance to the body, but soul & spiritual healing through Jesus Christ is our primary focus as this makes one whole.
True Healing comes from God. We do not give the devil such power. The Bible tells us satan (& his minions) can do tricks and deceptive signs & wonders.
The Bible is an integrated message system to mankind from the Creator of all reality; it is our Spiritual Food.
It was a command to go into the world and preach the Gospel to every living creature and make disciples.
Christians should help the poor and give to the needy.
In the

permanence

of marriage.
To love God with all your heart, soul and mind is the first & greatest commandment.
That salvation is not obtained by works, but by God's Grace and Faith in Jesus Christ. With this Faith, we voluntarily submit ourselves to him.
Water baptism is a beautiful symbol of a Christian's new birth in Christ & public display of this union, so we advocate this act; however, Baptism by the Holy Spirit is automatic & a requirement for salvation.
All followers of Christ make up the Church–worldwide. And Christians should be a part of a church or fellowship, where they meet together for worship, prayer, teaching, and mission.
After physical death, Christians go into the presence of the Lord. They wait for judgment (but are pardoned), and wait for the body to be resurrected. The unbeliever waits in hades for his or her body to be resurrected to judgment and eternal damnation.
In the virgin birth of Jesus Christ, His sinless life, and His resurrection.
In the ministry of the Holy Spirit, His work to reveal Christ to the world, to convict people of their sins, his indwelling presence in every one who believes, which enables that believer to grow in Christ.
*You can meet our healers, here.