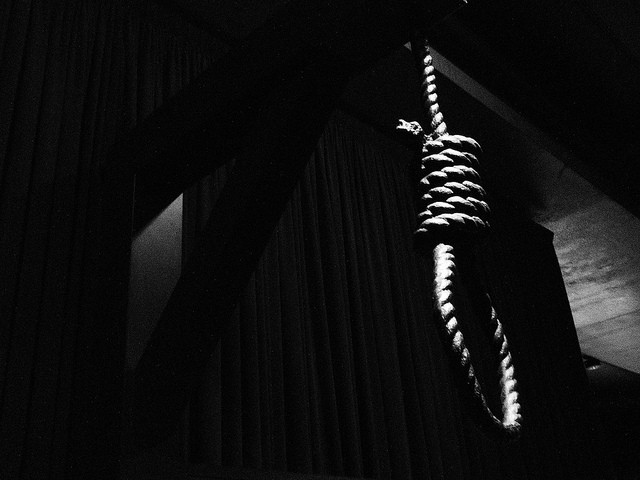 What I am going to share comes from an honest place and not a combative place, though I have been told that I am argumentative by people like my wife (Kym) who is pretty chill.
For this piece, I want to talk about some Christians' persistence in making unbelievers hateful people and why their worldly actions are criticized.
Christian Films Seem Unloving
I am not blind to how secular movies portray Christians at times. I know that some of the religious characters in films or shows are seen as villains or crazy people. This is not to say that I have not seen a few good Christian characters.
Still, can you blame the filmmakers who do this? They are only showing their perspective.
When I met my wife, she began to expose me to old and new religious films. We noticed issues with modern films that would take lectures to explore, but one thing I want to touch on deals with the way unbelievers, especially atheists, are sometimes portrayed in modern Christian films.
Some of these movies are meant to reach people like me, but what I end up feeling is alienated. What I see on screen is Christians hanging the fatherless.
I assume the idea is to show people that being a non-believer makes you a hateful person? No matter how much I want to avoid the hateful characterization of unbelievers in these works, I am a part of this group.
I guess I'm wondering where is the loving Christian who is supposed to feel sorry for me rather than make me some horrible person? How am I to believe you are hoping for my salvation if you see me as such a hateful person?
Non-Believers are Criticized for Their Actions?
The problem goes beyond that. It seems many Christians criticize our actions.
When we do something that goes against the Bible, some believers shame us and get angry. Why? Aren't we just acting like we should? We are only staying true to our carnal nature. I know that you believe 'the flesh' is pretty evil, and the only way to overcome it is through the power of the Holy Spirit. The people you are upset with do not have this spirit.
I'm not promoting anarchy and chaos. There is a natural sense of morality that we share. Sure, it may be relatively conditional, but this is something we all agree on through democratic rule.
I know some Christians think US law is based on religion, and they've already conditioned society to swing their way. This is one reason they want to go back to the "old days." Even if that was the case, it doesn't matter. Society changed and is shedding off some of that conditioning, which shouldn't surprise Christians. After all, man has dominion over this world, right? This is indeed the devil's kingdom, not Christ's = (2 Corinthians 6:14-18)(Matthew 4:8-11)(John 18:36)(Revelation 2:13).
You can fight as long as you allow those outside your religion to fight for what they believe, too. One thing that makes no sense to me though is how obsessed Christians are in making worldly laws more biblical. I understand fighting for the innocent or injustice, but I hope you are not attempting to create heaven on earth on your own terms. Even though things seemed brutal in biblical times, I don't remember reading about Jesus saving people by changing secular laws; he focused on souls, those in (or those who claimed to be in) his religion, and his work.
I heard a song not too long ago that said, "You don't luh God? What's wrong with you?" I actually like the beat and listen to it sometimes, but I don't think anything is wrong with me. I just don't believe what Christians believe. Should that be held against me? Should they laugh, belittle, scream, and make us the enemy when we are simply people living without God?
Enemies You Can See Versus the Ones You Cannot
Some Christians say people like me pose a threat to Christian beliefs. Perhaps the reason you say this is because we are easy targets, which does make sense. There is no mistaking us. I'm a possibilist, and atheists will likely declare they are atheists. This means you approach us with your Christian shields up ready to fend off any little dagger we might throw your way. In essence, you know to defend yourself when dealing with those outside your faith.
A non-believer could say they hate God. But is it possible that somewhere deep inside these people are just pissed off because the Holy Spirit has not opened their hearts? Feel sorry for them.
You guys should be worried about the people within your midst. The movies, shows, and even some conversations that Christians have continue to point out the threat non-believers pose, but I think modern-day Pharisees and deceivers are the ones you need to worry about. Aren't these individuals going to confuse the word and lead people astray? It is hard to fight a war when you aren't expecting one, when the daggers come in the form of manipulated Bible verses.
To me, Christians criticizing non-believers or trying to stop them from sinning does not make any sense. That is like taking medicine for pain and not tackling the issue causing the pain. Try to get them saved; then, you can share with them the biblical way to live their lives.
You should also accept that the road to God is narrow, and many people are traveling on the wide road. Most people are not saved, so let them be happy in their sins. Why should they be forced to obey your beliefs? If anything, just be an example of who you claim to believe in. When you do this, maybe people will want to know this God you serve.
I would like to say that the secular world is going to be more respectful of your beliefs, but I doubt it. The world does not believe in your God. That is our excuse, what is yours?
Ruben
Picture Credit: Fraser Mummery