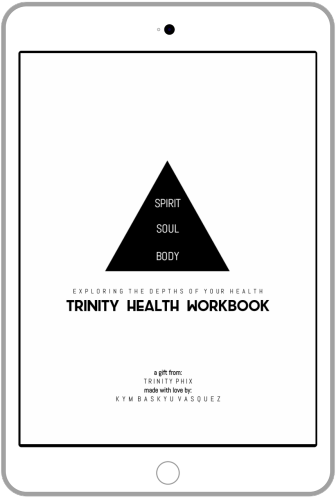 This digital workbook was created to help you explore your health. It's like a self-help trinity health analysis. It will reveal strengths, weaknesses, and toxic elements in your life & health to make way for a God-filled, healthful mindset.
This salubrious workbook features:
+ 26 pages of thoughtful prompts to help you explore your health
+ Space for journaling your reflections
+ Handpicked Bible verses
+ Helpful Annotations
+ & A special prayer from me to you
It is also a living workbook that can grow with you. You might not be ready to respond to some of the questions or prompts, and some answers may change as you grow in Christ. And if something does not relate to you, just skip it.
You can work on this digital workbook on your tablet or laptop (in your pdf program. I created it in Adobe). Or, if you feel you need to, you can print it out and put pen to paper (the annotations should print out as well–depending on the program).
(If you are a Tp ambassador, contact us concerning the hard copy version or posterboard w the QR code for digital)
If you want handcrafted help for your unique soul, you can always check out our Trinity Health Partnership & Focused Sessions. And, of course, if you are blessed by this gift, you can check out our Help Us page to assist in anyway that you can.
Love,