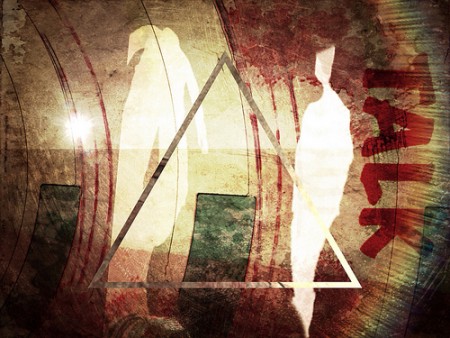 Most Christians know we should not judge the world's actions (1 Corinthians 5:12-13), but what about fellow followers? Some followers of Christ think you should not attempt to Biblically correct Christians whose actions contradict the Bible. Most people who believe this use:
 Judge not, that ye be not judged.  Matthew 7:1 
Unfortunately, this verse has been manipulated. This manipulation allows Christians who are doing their own thing to keep doing so—without anyone questioning their actions.
We must handle the Word properly. You should not approach someone with the wrong motives or heart or when you are knowingly living in sin yourself. Also, you should not judge a Christian and blatantly say the person is going to hell for what they are doing, as you do not know the person's ultimate path in Christ. Your intent should be to bring about repentance and to correct him or her in Love.
Now, I suppose those who think it is okay to ignore what their eternal family does might think…
When I see a fellow believer living in sin, it is not my business–just God's. I stay silent and pray for them. Let God tell them about their sin. 
Here are a few reasons why this response is wrong:
You are not alone. You are a part of Christ's body, and we are supposed to work together. If one part suffers, we all suffer. (1 Corinthians 12:26-27)
Yes, God can directly tell people about their sin, but what if they are not listening to Him or He wants to use You. He does use people and angels to get his job done… right? (Jonah 3:1-2)
1 Corinthians 5:12 states that you are to judge those who claim to be Christians, and you may need to purge the evil from within your community.
Jesus said to observe a Christian's fruits so that you know if he or she is truly His. If you see a lot of bad fruit, then you should be suspect. (Matthew 7:16)
Matthew 18:15-17 tells us to privately speak to our sister or brother. If the person does not listen, take one or two others along so that you establish a testimony of two or three witnesses. If the person still refuses, tell it to the church.
Furthermore, let's ponder this for a sec. If you see your earthly sister doing something you know is leading down a dangerous path, would you just sit by and let her die? No. You would certainly try to help her get on the right track. If she doesn't listen to you, your family might come together and try to help, too. In James 5:19, we see that helping a Christ follower who wanders from truth can actually save the person from death and bring about the forgiveness of sins.
Your eternal family is technically your "real family." The bonds we have on earth are temporal. These relationships are just a symbol of a greater family, which is God's. The thing that bonds you to your eternal family is Christ's blood, which surpasses the blood of the physical body (that is temporary). If you would help your earthly sister, will you not help your sister or brother in Christ?
If you see your fellow brothers or sisters living contradictory lives, you can say something to them (1 Corinthians 5:11-13). This correction must come from the Holy Spirit within you. You should pray about the matter; immerse yourself in the Word and remember…
Let your speech be always with grace, seasoned with salt, that ye may know how ye ought to answer every man. Colossians 4:6 
But speaking the truth in love, may grow up into him in all things, which is the head, even Christ. Ephesians 4:15
Then, you will be helping them get on the right path with the right motives—not because you think you are better than them or other selfish reasons.
We must remember we are all evolving and mess up sometimes and are counted righteous because of our faith in Christ. We all have different Gifts, strengths, and weaknesses, so some people may not know they are doing something wrong.
We are a family, and we are supposed to strengthen and help each other.
Family, as I search my heart, I pray for you daily. As we take this earthly journey together, I pray that God would bless our trinity. Father, intertwine our steps; help us soak up the Words that gently flow from Your Breath. And as we breathe, let Your Breath lead.                                                                                          
Shalom,


Photo Credit: Jack Mallon